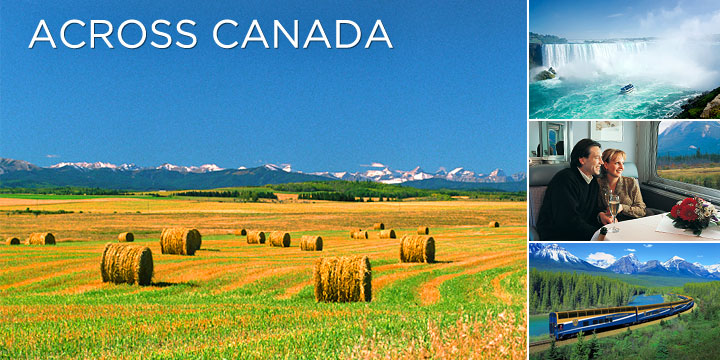 Let's take a look at the different routes below. Think how many days you have and what you would like to see...
Across Canada
From coast to coast, Canada offers some of the most diverse scenery and mix of cultures in the world. The only problem is deciding where to go. Are you interested to learn why part of Quebec City is behind a great stone wall? Have you always wanted to hike the alpine meadows of the Canadian Rockies? Do you want to appreciate the feeling you get when you dip your feet into the Atlantic and the Pacific Ocean on the same trip?
These Canada vacation packages have been created with our expert knowledge and experience to ensure you see this great country in its entirety. East to west, north to south – you are being taken care of by our dedicated Fresh Tracks Canada vacation specialists.

1 review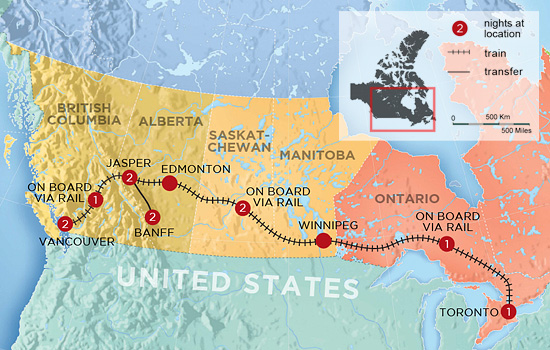 Start your Canada vacation by climbing aboard the train in Vancouver and being lulled to sleep by the gentle rocking, while the snow falls silently outside. Awake in a Rockies winter wonderland and spend a few days playing outside, each night cozying up in a warm hotel.... read more
View Details

1 review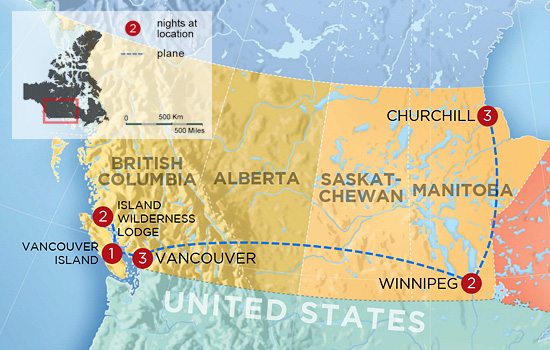 For just a special few weeks each year, witness both Polar Bears and Grizzly Bears in their natural habitat with a naturalist guide. From the lush and abundant Great Bear Rainforest, to the barren arctic tundra of Churchill, no safari better represents Canada's immense... read more
View Details
We'd love to build you a customized trip to suit your exact needs.
Please give us a call or click below to get started.
Customize