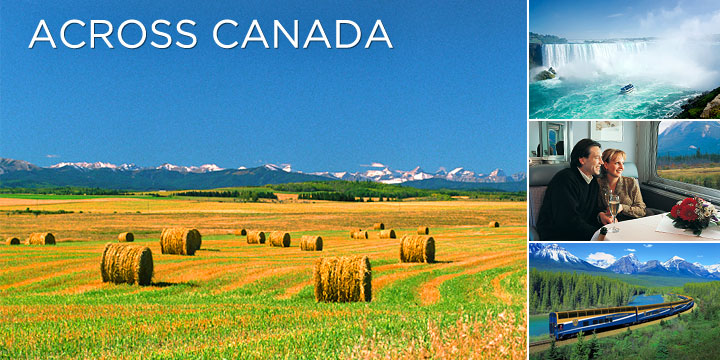 Let's take a look at the different routes below. Think how many days you have and what you would like to see...
Across Canada
From coast to coast, Canada offers some of the most diverse scenery and mix of cultures in the world. The only problem is deciding where to go. Are you interested to learn why part of Quebec City is behind a great stone wall? Have you always wanted to hike the alpine meadows of the Canadian Rockies? Do you want to appreciate the feeling you get when you dip your feet into the Atlantic and the Pacific Ocean on the same trip?
These Canada vacation packages have been created with our expert knowledge and experience to ensure you see this great country in its entirety. East to west, north to south – you are being taken care of by our dedicated Fresh Tracks Canada vacation specialists.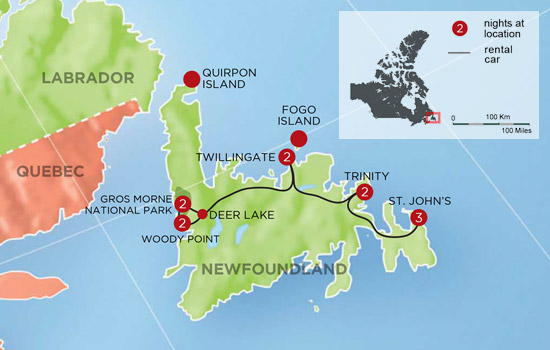 Discover Canada's scenic maritime province Newfoundland on this 11-day trip. Travel through small towns steeped in history far from the bustle of big city life, and down roads with sweeping views of wave-battered headlands, steep cliffs, and tranquil beaches. Explore fjords bursting with marine life by boat, and watch massive icebergs on their... more
VIEW TRIP DETAILS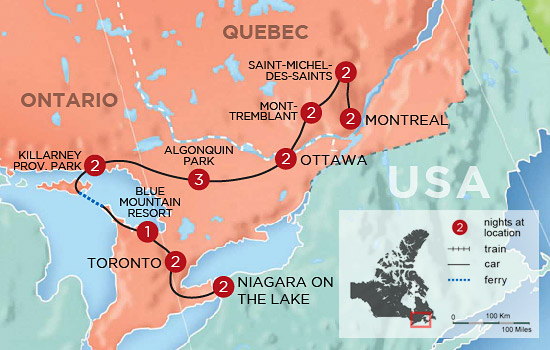 Stunning Canadian National parks, lively cities, and wonderful mountain lodges are the theme of this spectacular three week driving tour of Ontario and Quebec. Perfect for couples or families, you'll get off the beaten track to immerse yourself in what is truly Canadian, without missing any famous attractions along the way. Drink your morning... more
VIEW TRIP DETAILS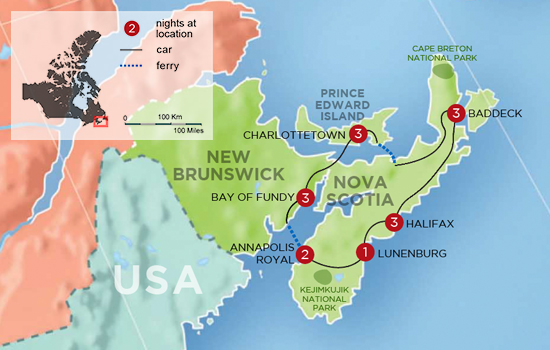 The pleasures of this two week self-drive lie in meandering at your own pace through gentle landscapes, historic small towns and quaint fishing villages - and along the way meeting the famously friendly people of The Canadian Maritimes. For visitors, Canada's eastern provinces are reminiscent of Maine in the US, Cornwall in the UK or Brittany... more
VIEW TRIP DETAILS
We'd love to build you a customized trip to suit your exact needs.
Please give us a call or click below to get started.
Customize