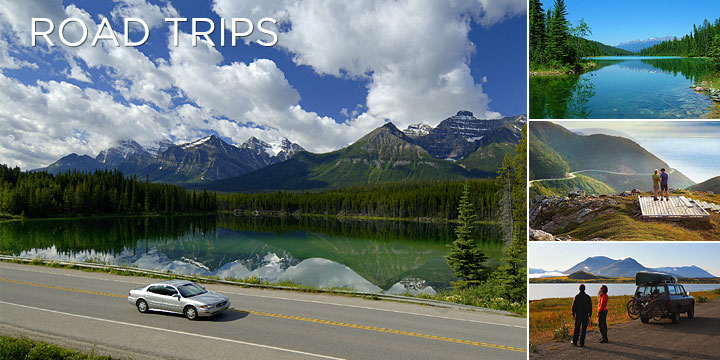 Let's take a look at the different routes below. Think how many days you have and what you would like to see...
Road Trips
For those wanting a bit more freedom on their vacation to Canada, then open road is the way to travel.
You can watch the sun drop behind the mountains as you wind through the Canadian Rockies, dip your feet into the Atlantic Ocean, or stop to snap a photo on the Icefields Parkway – all at the pace you set.
With insider tips and first-hand knowledge, our Canada vacation experts can put together the perfect road trip route for you and your loved ones. We can change your road trip from a maze, to amazing.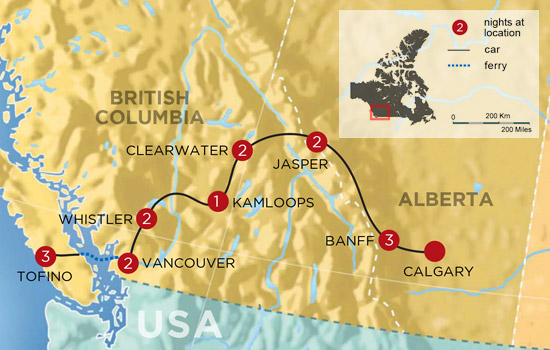 For the 'kids' aged 6 to 60 this is the ultimate self-drive adventure, and for Mum and Dad there is plenty of time to relax in wonderful wilderness lodges and enjoy the cosmopolitan delights of Vancouver and Calgary, and the small-town resorts of Banff, Jasper, Whistler and Tofino.
VIEW TRIP DETAILS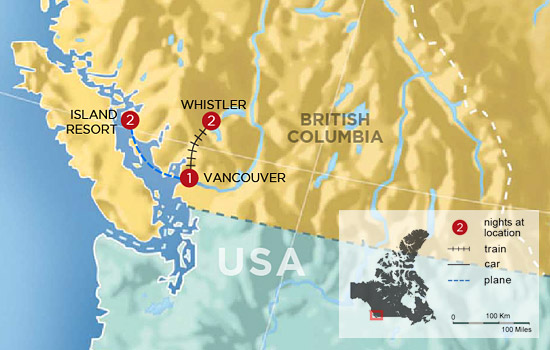 Whistler's Mountains and the magical Sunshine coast of British Columbia are the perfect places to escape from the stresses of every day life. On this Canadian vacation feel the thrill of Whistler's lively atmosphere, before soaring in a float plane or helicopter to one of two amazing coastal retreats. Here wildlife is plenty, adventure awaits,... more
VIEW TRIP DETAILS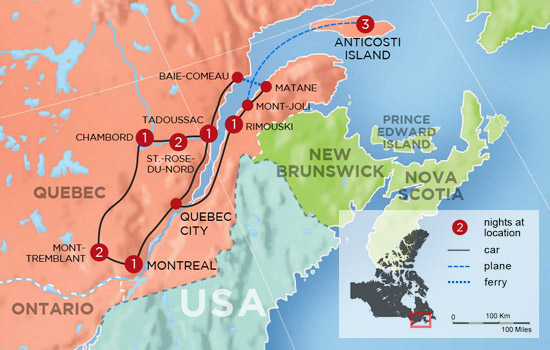 Explore the province of Quebec on this 12-day self-drive Canada vacation package. See spectacular hidden gems such as Anticosti Island and the Saguenay Region. If you've ever wanted to discover the charms and adventure of Canada's French-speaking province, and are an independent adventurer ready to get behind the wheel and really explore,... more
VIEW TRIP DETAILS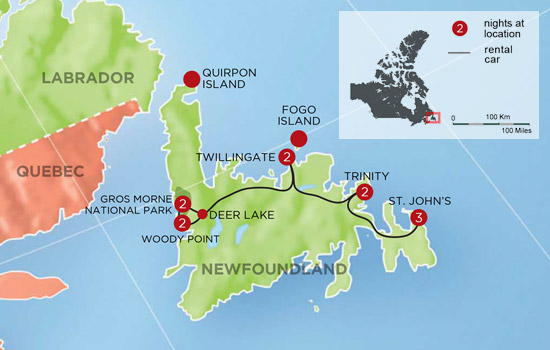 Discover Canada's scenic maritime province Newfoundland on this 11-day trip. Travel through small towns steeped in history far from the bustle of big city life, and down roads with sweeping views of wave-battered headlands, steep cliffs, and tranquil beaches. Explore fjords bursting with marine life by boat, and watch massive icebergs on their... more
VIEW TRIP DETAILS
We'd love to build you a customized trip to suit your exact needs.
Please give us a call or click below to get started.
Customize