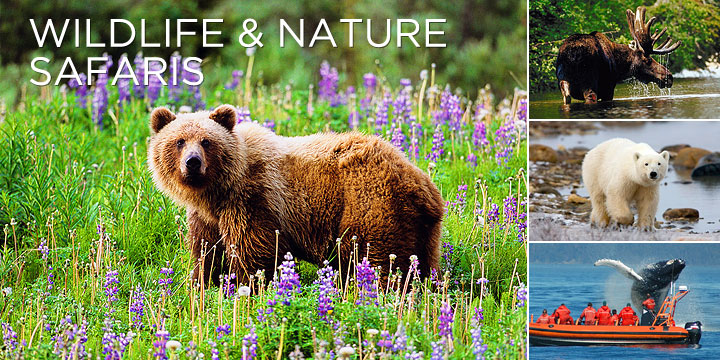 Let's take a look at the different routes below. Think how many days you have and what you would like to see...
Wildlife & Nature Safaris
Nature enthusiasts flock to Canada year after year to view bears, moose, deer, elk, and more, in their natural habitat.
You can watch in awe as a mother grizzly bear teaches her cubs how to fish at water's edge, observe two polar bears spar on the frozen tundra, and discover how the Orca whale moves effortlessly past your boat and through the water.
Grab your camera and get ready to learn about the wildlife that calls this country home on one of these Canada safari vacation packages.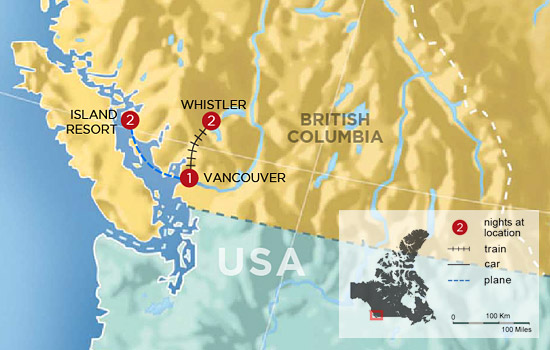 Whistler's Mountains and the magical Sunshine coast of British Columbia are the perfect places to escape from the stresses of every day life. On this Canadian vacation feel the thrill of Whistler's lively atmosphere, before soaring in a float plane or helicopter to one of two amazing coastal retreats. Here wildlife is plenty, adventure awaits,... more
VIEW TRIP DETAILS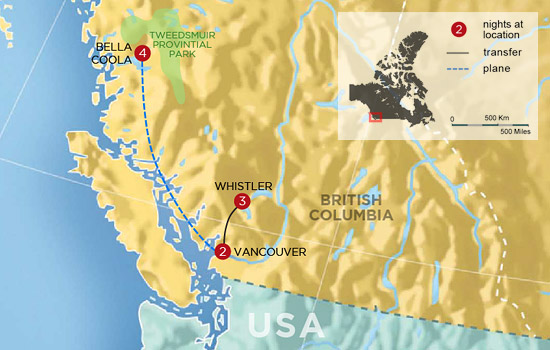 Experience the charming and lively mountain village of Whistler, before spending two nights in Vancouver. Then head to the skies, bound for the Canadian wilderness. Arrive at the Tweesmuir Park Lodge, perched on the edge of Bella Coola's misty fjords and the mighty Chilcoltin mountain range. Spend days exploring, while taking time to relax... more
VIEW TRIP DETAILS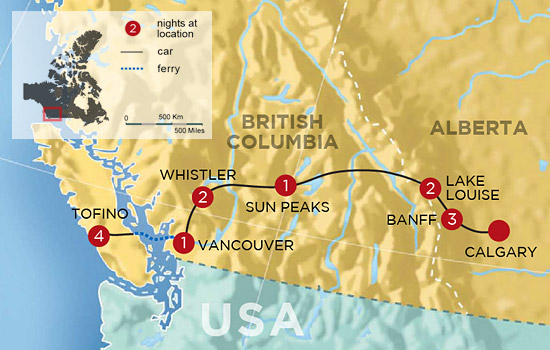 Let your spirit of adventure run free with this Western Canada vacation, one of our quintessential Canada tours. At 14 days, it includes the top destinations of the Canadian Rockies and mystical West Coast. Not only do you experience the spectacular Canadian Rockies, this journey takes you off the beaten track to some of Canada's best kept... more
VIEW TRIP DETAILS
We'd love to build you a customized trip to suit your exact needs.
Please give us a call or click below to get started.
Customize