Your guide to Eastern
Canada

by rail

Written by our Canadian Insiders, this brochure highlights the very best of Eastern Canada, from Ontario and Quebec to the Maritimes.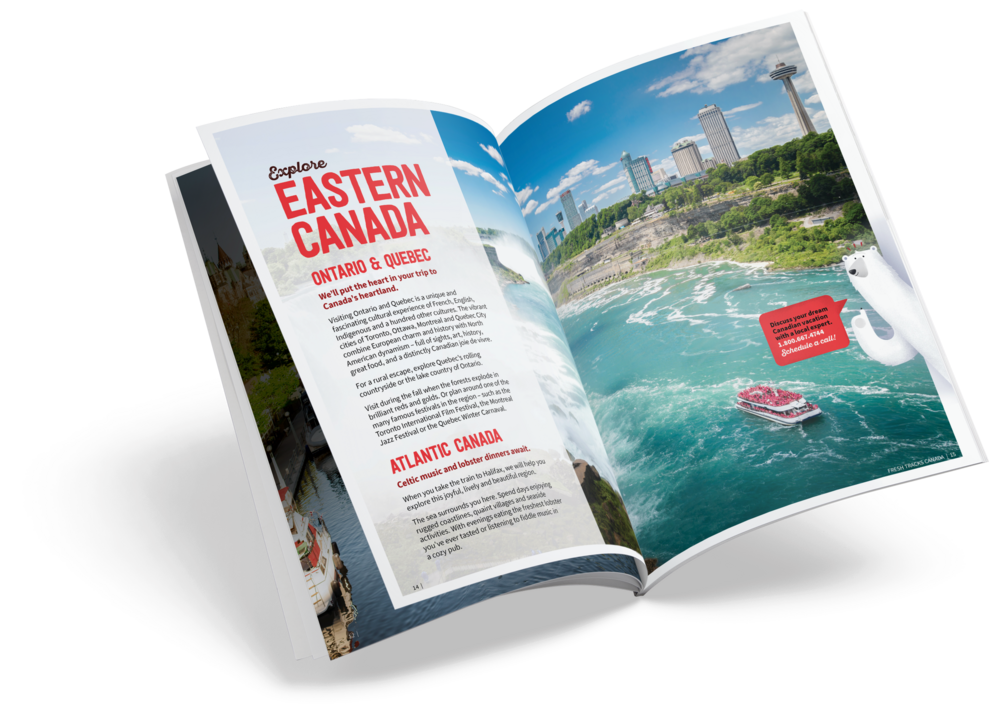 Get the Eastern Canada Guide
Everything you need to know about experiencing the history, culture, and vibrant communities of Eastern Canada.
Fill out your details to get a copy of our guide. It's that easy!