Media Kit
Who we are
Fresh Tracks Canada believes great vacations start with insider knowledge and attention to every detail. Offering over 45 sample packages and fully customizable options, our team of local Canadian Insiders change choosing a holiday in Canada from a maze to amazing.
With over 20 years of experience in the Canadian travel industry, we have helped more than 15,000 travellers experience the best of Canada. Whether it is a train trip through the Canadian Rocky Mountains, a polar bear excursion in northern Manitoba or a self-drive tour through Atlantic Canada, we work with every guest to create the perfect holiday every time.
We are an online travel company with a unique approach
We don't use online booking – instead we use technology to put visitors directly in touch with our Canadian Insiders because we believe the best vacations are personal.
We don't do multiple destinations – we focus on Canada because it's our home and we know it better than anyone else.
We create extraordinary vacations for visitors to Canada
More than 90% of our clients come from the USA, Australia and the UK.
Half of our clients book one of the tried and trusted sample trips we have online, personalized a little or a lot to meet their needs.
The other half book completely tailor-made journeys.
95% of our clients travel independently rather than on group tours, with arranged guided and day-tours when requested.
We are Canada evangelists!
We believe the world really does need more Canada - we have a unique country and think we have been too modest in telling people about it.
We also believe the secret to a great vacation lies in our local knowledge and attention to detail.
Hence our slogan: 'Every Detail. Every Connection. Every Amazing Day.'
We make things simple
We believe most people browsing online are not short of information – in fact, they have too much.
We help clarify their choices and make booking simple and easy.
As we like to say, 'We change choosing a vacation in Canada from a maze to amazing'.
We set out to be the best in the world at leisure travel in Canada (and we are!)
Based in Vancouver, British Columbia, we work hard at making sure we know more about travel within Canada than any other company.
We keep track of every new hotel or lodge, every new train or route, every new major event, adventure or tourist attraction.
We even recommend the best places to shop and eat in each of the destinations based on our personal experience and feedback from our clients.
We have three niche websites
The Team
It goes without saying that all of our travel insiders have to know Canada intimately, but even more importantly, they are approachable, caring, creative and above all, helpful.
Media Contacts
Kimberly MacAulay
VP Sales & Marketing
Email
Call toll-free
USA - CAN: 1-800-667-4744
UK: 0-800-917-5924
AUS: 1-800-992-872
John Parker Bio
John Parker likes to say he got into the travel business much like the way some people who drink a lot think they can run a pub. A former lawyer and journalist, John got into the travel industry after many years of traveling.
He began his first travel company with two friends in 1992. At the time John was working from Hong Kong as a foreign correspondent for Reuters and it was a part-time thing.
He led trips to Nepal and China to do rafting, hiking and climbing. The company offered spectacular trips - and was spectacularly unsuccessful as a business.
Then in 1995 John moved to Canada, bought Fresh Tracks and has been thriving in the travel industry ever since. An entertaining public speaker and former journalist himself, he is a great resource for insight into the travel arena in Canada.
John lives on Bowen Island, just a stone's throw from Vancouver where he enjoys being out on the water, taking to the trails and exploring Canada's west coast with his family.
Our History
The company started in 1992 as a small tour operator in Vancouver's Granville Island neighborhood, focusing on adventure travel in Canada.
When John Parker moved to Canada in 1995 after working as a foreign correspondent in Asia, he had the chance to buy the company with a business partner and, being an adventure travel lover, he jumped at the opportunity. However, Parker did not take an active role in the company until 2004 when he bought out his partner and took over as CEO. Since then the company has grown more than 600% and now has a staff of nearly 20. It has become a leading light in the Canadian travel industry and is proud to create extraordinary vacations for visitors to Canada.
The Experiences We Offer
At Fresh Tracks Canada, we carefully craft each itinerary to the needs of each guest. Sample itineraries can be seen on our websites ranging from train journeys through the Canadian Rockies, to grizzly bear tours at remote mountain lodges and polar bears treks in Canada's Arctic. Canada is a vast country and our relationships and personal experiences help create the most unique experience possible.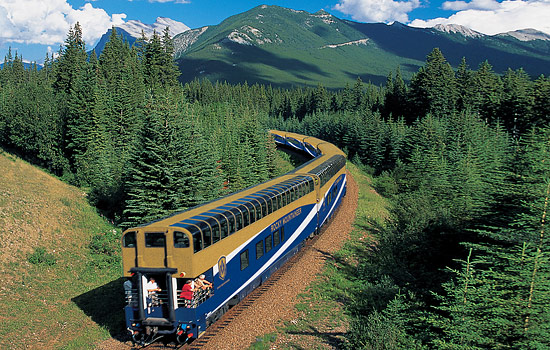 Train Journeys
For many people, taking a train across Canada or through the Canadian Rockies is a once-in-a-lifetime vacation.
Trains are a great way to get around Canada and at Fresh Tracks Canada we help travelers navigate the many different routes, train operators and classes of service. We then put it all together with hotels that exactly suit guests' needs as well as adventures, activities, connections and guides to create a truly memorable experience.
Sample journeys:
Complete Canada Rockies by Rail
Canada Coast to Coast By Train
Montreal and Quebec City Getaway by Rail
Polar Bears Expedition by Train
Rockies Golf or Spa Safari by Train
Canadian Rockies Winter Getaway by Train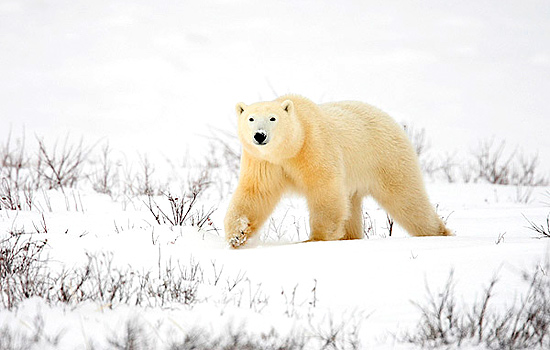 Wildlife and Nature Safaris
Nature enthusiasts flock to Canada year after year to view bears, whales, moose, deer, elk, and more, in their natural habitat. Whether it's a cruise along the Inside Passage of the Pacific Coast to a remote wilderness lodge or exploring the Arctic onboard a Tundra Buggy to view the polar bears, we will put together a seamless itinerary taking guests off the beaten track to experience our wildlife in a way that suits them.
Sample journeys:
Canadian Rockies Rail, Sail And Grizzly Bear Adventure
Lords Of The Wilderness Bear Viewing
Churchill Belugas and Bears Summer Adventure
Tundra Buggy Lodge Polar Bear Viewing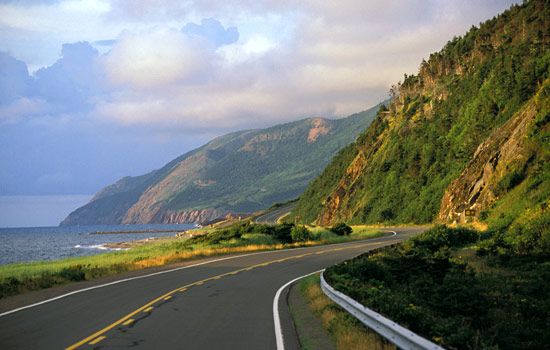 Road Trips & Self-Drives
A truly Canadian tradition and a great way to explore with a little more freedom is to hit the open road. Creating a seamless self-drive vacation with a pace and flow to suit each individual is an art. Our travel insiders set up lodgings and activities as well as share insider tips and first-hand knowledge to make each day exhilarating and enriching. We'll even tell you where you can stop for the best milkshake in Canada!
Sample journeys:
Charming Inns of Nova Scotia
Wild Newfoundland Self Drive
Lakeshores and Lodges of Ontario and Quebec
Mountains and Fjords of Quebec Adventure
Canadian Rockies to Rainforest Self Drive and Rail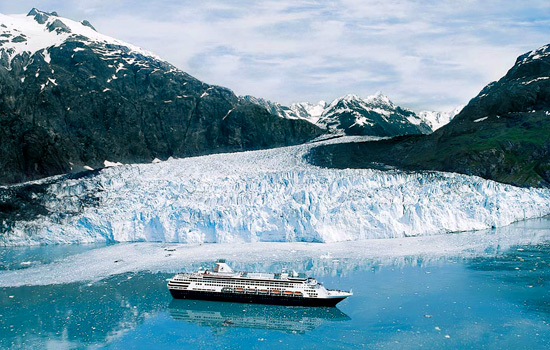 Cruises
One of the most popular combinations for travelers coming to Canada is a rail & cruise holiday. A cruise is the perfect complement to a relaxing luxury train journey through Canada and depending on preference, guests can choose from one of the larger companies or a more intimate, ecology-minded cruise.
With countless combinations of scheduling, classes of service and routes, our travel insiders make planning this special vacation simple and straightforward.
Sample journeys:
Circle the Rockies by Train with Alaska Inside Passage Cruise
Canadian Rockies Rail, Sail And Grizzly Bear Adventure
Complete Canadian Rockies by Rail with Alaska Inside Passage Cruise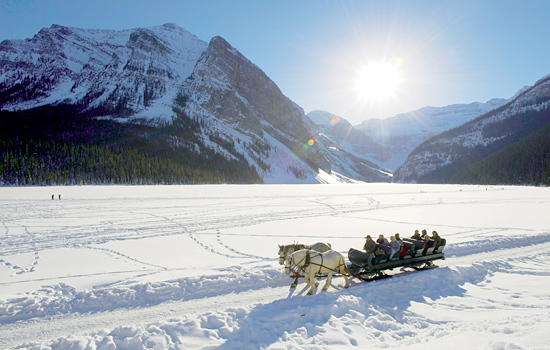 Winter Trips
Winter in Canada is a time to cozy up by the fire with your loved one after a day of fresh mountain air. Whether it's a ski safari visiting several mountain ranges or a rail journey through the Canadian Rockies, we will tailor-make a flawless experience and find the perfect guide for a nature tour, the best room in a cozy mountain lodge or recommend a local watering hole for that authentic Canadian winter experience.
Sample journeys:
Rockies Rail Winter Wonderland
Canadian Rockies and Whistler Ski Safari
Churchill Northern Lights Winter Tour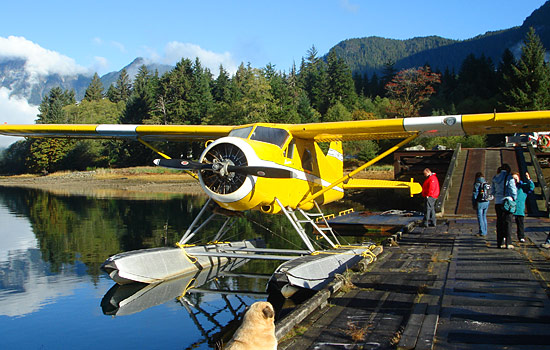 Adventure and Discovery
A Canadian adventure might mean something a little different from one person to the next but regardless of the activity level, we can tailor an experience for the ultimate bucket-list trip. An extreme heli-hiking tour or casual canoe in a glacier fed-lake, we love to set up great Canadian experiences and create a thrilling, exhilarating trip with either luxury or cozy lodging.
Sample journeys:
Rockies Golf or Spa Safari By Train
Great Bear Lodge Adventure
Canadian Rockies Alpine Heli-hiking Explorer
Mountains and Fjords of Quebec Adventure