Story Ideas
Canada is a vast, multicultural and beautiful country with something for everyone and we make it our job to keep up on everything there is to know about travel and leisure in our country. Here are a few ideas to get your stories started.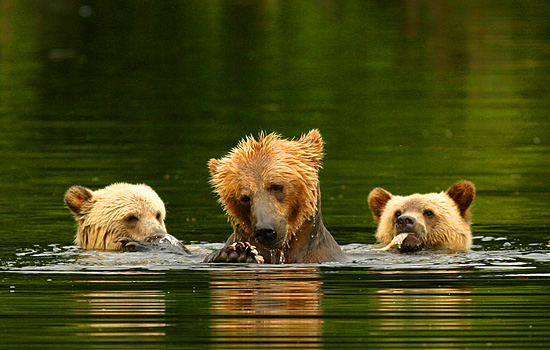 Lords of the Wilderness – A Multi-dimensional Wildlife Experience
Imagine watching Grizzly Bears of the lush west coast of British Columbia gorging on salmon, followed by a journey north to Churchill, Manitoba to view polar bears prowling the Tundra in anticipation of their hunting season. These two amazing wildlife tours not only bring guests up close and personal to see these bear species in their natural habitat, but also to experience the unique contrast of environments.
Travelers are thrilled when they learn that they can see so much of Canada including the west coast and the Artic and experience these at a fly-in mountain lodge or by train.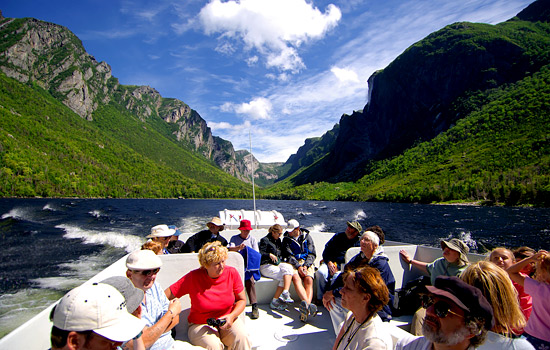 A Trip for the Whole Family – Boomers to Kids
With the first wave of baby boomers well entrenched in Grandparenthood, multi-generational travel is a growing niche. Grandparents are able to travel with their families and experience a holiday that everyone will cherish for years to come.
Booking that important holiday can be complicated and finding something for everyone to enjoy can be daunting. We have become adept at guiding the Grandparent generation with advice and ideas, and crafting each day to entertain the whole gang.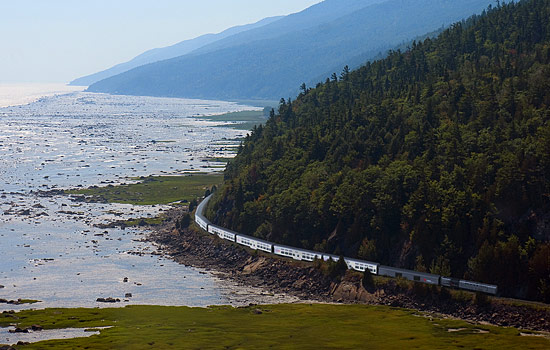 A New Mouthwatering Touring Train in Quebec
New in Quebec is Eastern Canada's luxurious Le Massif's Charlevoix touring train. Guests can now sit back, nestled between mountains and coastline, and delight in exquisite regional cuisine, on a round-trip daytime rail journey.
Hand crafted by one of Quebec's premier chefs, the menu onboard spotlights the savoir-faire of the region's passionate, inventive growers and producers. Guests experience the mountainous regions and gastronomy of French Canada, without having to add multiple nights to their trip.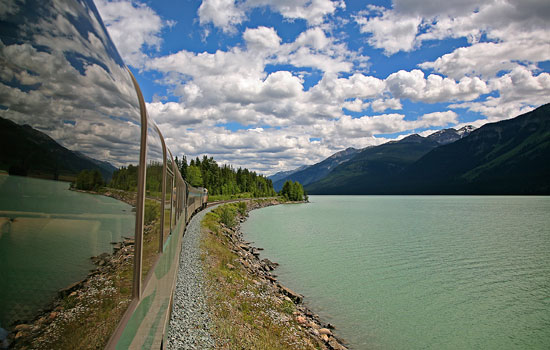 The Lesser Known Trains of Canada
With rail travel in Canada known around the world, Fresh Tracks Canada gives travelers access to some of the lesser known cousins of the famous Rocky Mountaineer, Royal Canadian and The Ocean. Some of the best guest stories are from these journeys to the far reaches of Canada.
Take for instance, VIA's Skeena train - mighty rivers, misty totem poles, and grizzly bears are but a few highlights as you wind through the maze of Northern British Columbia mountain ranges. Travelers pass though remote First Nations settlements such as Kitwanga, Kwinitska, and Gitsegukla and have easy access to quality wildlife viewing. Guests are even able to enjoy a half-day excursion to see Grizzlies in their wild habitat.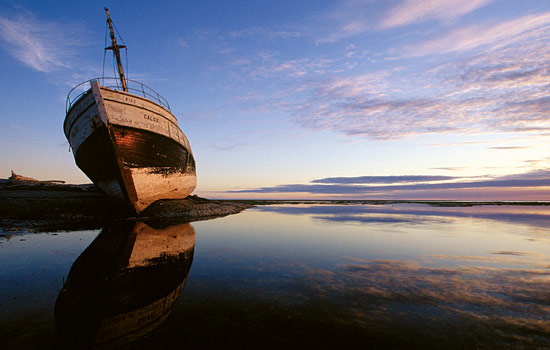 Not Your Typical Island Getaway
Between the Labrador Peninsula and the Gaspe coastline of Quebec, sits a most enchanting destination for eco-loving visitors. Misty boreal forests are a haven for wildlife, clear blue rivers plunge through gorges to soar off cliff sides, and white rocky beaches are timelessly lapped by the mighty Saint Lawrence.
Equally as alluring is the Islands history, from its original aboriginal inhabitants, to the turmoil of colonial clashes – there are stories aplenty here. And finally, who can resist a ship wreck? An estimated 400 vessels have wrecked on the treacherous reefs here, some on display for curious visitors.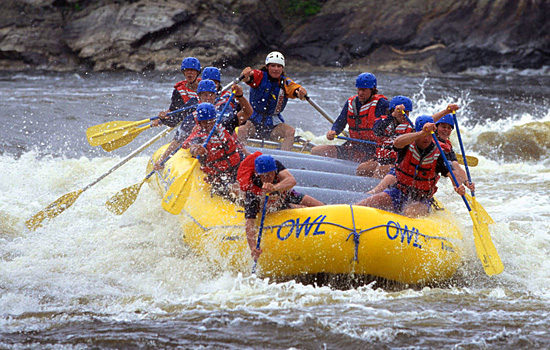 Thrilling Family Adventures
For working parents with busy kids, the prospect of planning a vacation to a country as immense as Canada can be daunting. Keeping kids engaged and off their iPhones is a new challenge, and the pressure is on for parents to nail the perfect adventure - with little time to dedicate to planning.
Our most popular family trip is the Rockies and West Coast Family Adventure. In two weeks, a family winds their way through the peaks of the Canadian Rockies and lush mountain ranges of BC, to finally spend some time exploring the rainforests of Tofino on Vancouver Island. Days filled with horseback riding, zip-lining, canoeing, hiking, and sea kayaking give parents the satisfaction of happy, tired children at the end of each day.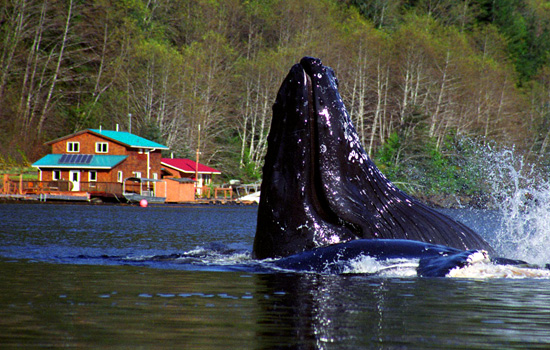 Rustic Mountain Lodges and Boutique Hotels and Inns
New this year for Fresh Tracks is a 'Mountain Lodge' and 'Boutique' option in all of its rail tours. Many people choose to stay in the iconic railway properties in the Canadian Rockies such as Fairmont's Banff Springs and Chateau Lake Louise but others are looking for secluded alpine lodges or a boutique property away from the main resorts.
In addition to rustic Rockies lodges, guests can also enjoy stays at some of Quebec's most unique and luxurious boutique hotels, as well as some of Atlantic Canada's most treasured historic Inns.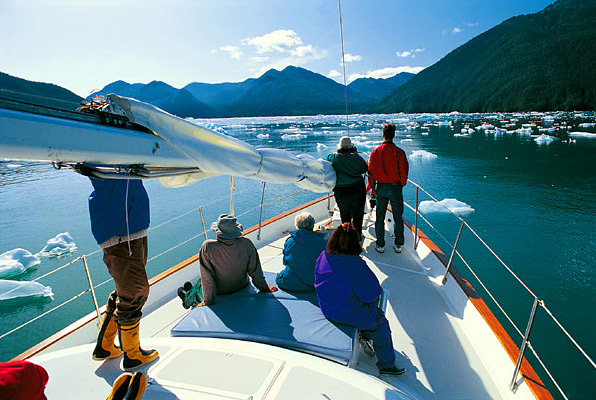 Rail and Cruise in a More Eco-friendly Fashion
Combining a train journey with an Alaskan cruise is a popular choice for visitors to Canada. Typically the giants of the cruise world are carrying the train loving guests up the Inside Passage off the Pacific coast – the perfect complement to a relaxing luxury wilderness train journey.
But with the pressure on travelers to reduce their environmental footprint, a new type of rail and cruise combo is set to satisfy a more ecology-minded niche market. Companies such as Blue Water Adventures and Maple Leaf Adventures offer yacht cruises to the magical Queen Charlotte Islands, Great Bear Rainforest, and Alaska's Inside Passage.
These sailing adventures are intimate, hands-on, and world-class in service. Sailing such small craft, crew can easily hug the shoreline and delve into misty fjords in search of grizzlies, marine mammals, and glaciers. Experts onboard are readily available to the small groups of guests, to interpret the stunning natural environment.