Make your reservation with a $100 deposit and receive free add-on experiences
Don't miss out on an experience of a lifetime. Everyone is planning to travel in 2021 and availability across Canada's serene and breathtaking landscapes is already starting to book up. Reserve your qualifying 2021 vacation from as little as a $100 deposit.
Use this limited time offer to book by July 17, 2020 and receive 2020 pricing and free add-on experiences such as extra hotel nights or private tour upgrades – worth up to $1000 per couple in value.
Get in touch with our Canadian Insiders today to learn more about this special offer and start planning your perfect Canadian vacation.
Which trips can you take?
Explore our favourite qualifying trips below. You can personalize and make them your own, with the help of our Canadian Insiders.
8 days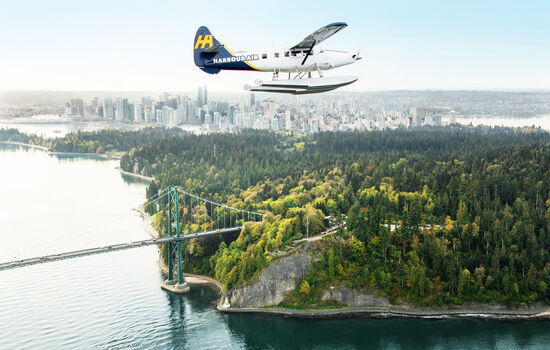 Discover why this is our all-time favourite railway adventure! The trip begins by experiencing the art, culture and cuisine of Vancouver. Afterwards, journey by rail through the lush B.C. Interior as you make your way to the Rocky Mountain town of Jasper. Once there, you'll spend five glorious days exploring the untouched forests, sparkling lakes and roaring rivers found throughout this... read more
13 days
Experience Canada's magnificently diverse scenery as you explore the country by rail. Journey from Toronto's bustling city streets and then take in the rustic prairie landscape before arriving in the spectacular Canadian Rockies. Marvel at the power of Niagara Falls, relax along the shores of Lake Louise and watch for wildlife while driving the famous Icefields Parkway. This 13-day adventure... read more
Terms & Conditions*
Offer is limited to qualifying trips, for travel between April 1 to October 31, 2021
Eligible bookings receive complimentary trip credits to use towards add-on experiences. Value of credits vary by trip class, duration, and travel date. Ask your Vacation Advisor for further details
Add-on experiences must be chosen at time of booking
A deposit of $100 USD per person is required at time of booking
Full payment of the balance of 30% travel deposit is due on October 16, 2020
Final payment must be made 90 days prior to travel
All deposits and final payments are non-refundable
Offer must be requested at the time of booking and will not be automatically allocated or retroactively added
Offer cannot be combined with any other offer
Offer is subject to availability and can be recalled at any time
Additional restrictions may apply