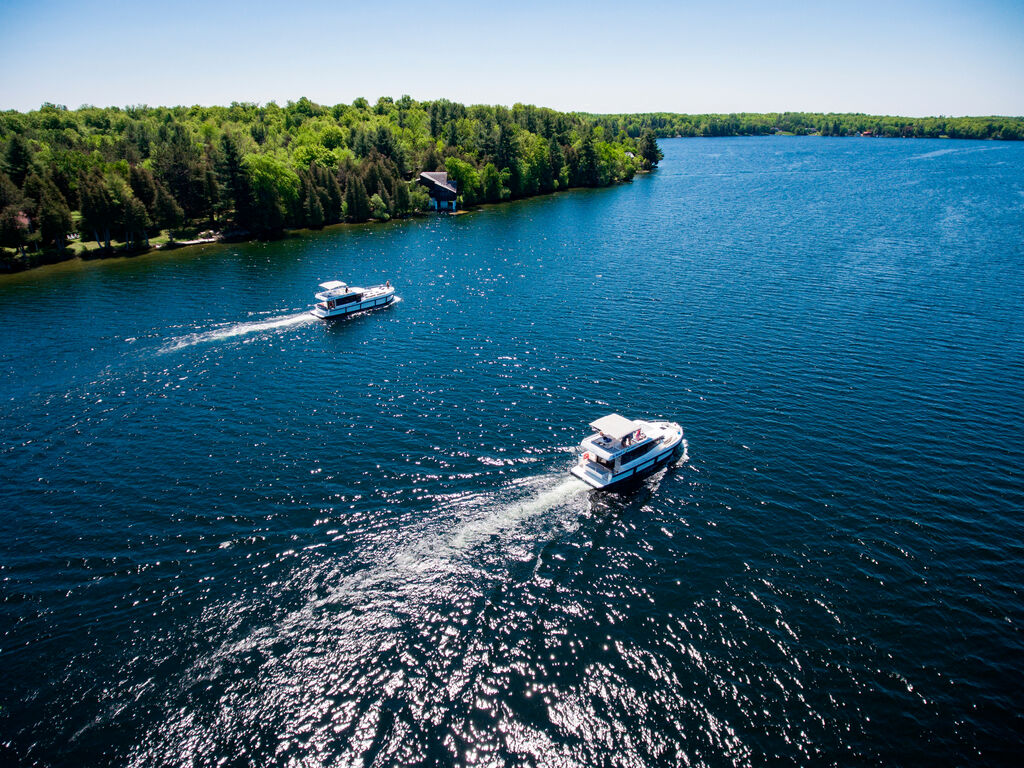 Cruising the Rideau Canal
starting fromUS $3,140per person
Choose your own activities and experiences to make the most of your trip.
Have all the details of your trip organized and arranged for you.
Best of Ottawa and the Rideau Canal
Visit Canada's capital city, Ottawa and then spend 4 nights cruising in your private boat along the Rideau Canal. The Rideau Canal is a UNESCO heritage site and is made up of 47 locks. Cruise the canal in these small leisure cruiser boats where you choose to stop and go as you please. There are plenty of small towns and villages to visit along the way. Explore some of the unique antique shops, take a hike up a local mountain for a different perspective of the canal, relax at one of the local swimming beaches, or cruise along fishing the waters.
What you'll love about this trip
Exploring Ottawa

No boat license or previous boating experience required

Stunning lake views and small towns

Complete flexibility of where to go and what to see, you are the driver

Historic UNESCO heritage site

Total of 47 locks on the canal
Common Questions
Is this an escorted tour?

Our vacations are not typically 'escorted.' We combine the best of both worlds – the reassurance of seamless connections, customer service support, and scheduled activities, plus the freedom of 'independent' travel. You are not tied into a specific group, or a rigid daily itinerary. This allows us to personalize your trip to suit your occasion, interests, and timeframe.

Can this trip be made shorter or longer?

Absolutely! We personalize all our clients' trips to fit their exact tastes and needs. You can add days at locations that you'd like to explore and spend more time at. Or leave out certain areas that don't interest you as much. Discuss your travel goals with our Canadian Insiders who make sure that your trip fits your needs and budget.

Can I customize this trip?

Your trip can be as rich as you'd like, and completely arranged around your interests and needs. The greatest benefit of working with us is our local knowledge. You can get your FREE personalized trip plan and decide what you'd like to see and do.

If your trip is a special occasion, we'll make sure it is unforgettable. Or if you're traveling with a group, we'll take care of the logistics so you can share time together stress-free.

Where am I staying on this trip?

You'll be staying at various local three to five star hotels or lodges along your route, some of which are very iconic properties with great locations, views and history. All our accommodations are carefully selected by our Canadian Insiders. We'll make sure that wherever you stay, you get the best value and comfort based on the seasonal availability.

How much does my trip cost?

All our trips are personalized to fit our clients' schedule and budget. The price of your trip generally depends on the travel season, train service, accommodations, and the sightseeing tours you take. Please request your personalized quote which will provide you with the detailed information you need.

What is included in the price?

Typically we include and pre-book all your main trip components so you don't have to worry about your connections, places to stay, or activities on your trip. You'll receive your detailed digital travel documents, and our Canadian Insiders remain at your disposal throughout your trip to answer any questions.

What are the best ways to travel around Canada?

Canada has a network of spectacular roadways, train routes, ferry crossings, and float planes. We can arrange for you to travel by car or to sit back and relax.

When is the best time to see wildlife?

That depends on the destination and type. As a rule, the main feeding and migration seasons are best for wildlife experiences. Tell us which animals interest you and we'll make your trip coincide with the best viewing season.

Will it be cold when I visit Canada in summer?

The temperature varies from mild to hot, depending on location. Canada's west coast, mountain regions, and Maritimes enjoy milder summer temperatures. They range on average from 59°F to 77°F (15°C – 25°C). The interior of British Columbia, prairies, Ontario and Quebec can reach temperatures around 95°F (35°C). Northern Canada will range between 50°F to 64°F (10°C – 18°C) in summer.
This Trip in Pictures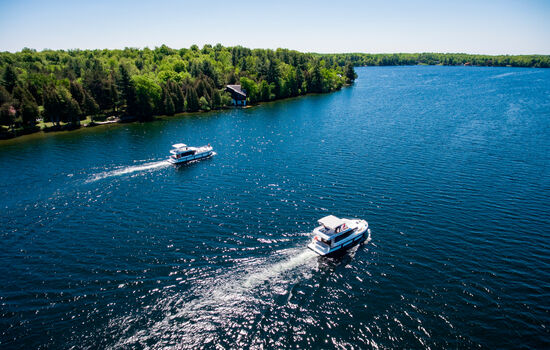 Visit Ottawa and then spend 4 nights cruising along the Rideau Canal on your private boat.
The Rideau Canal has 47 locks and 23 lock stations that you can travel through.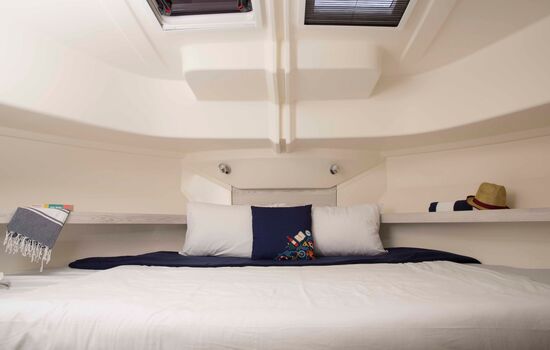 Comfortable bedding while sleeping onboard your private boat.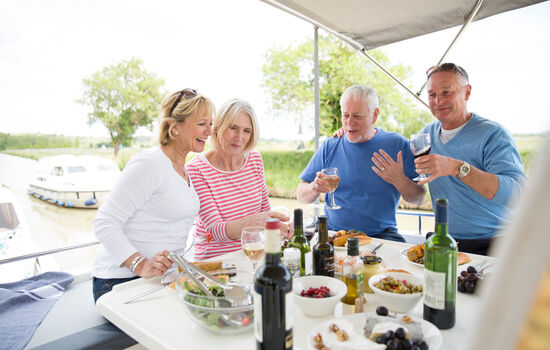 Enjoy quality time with friends and family.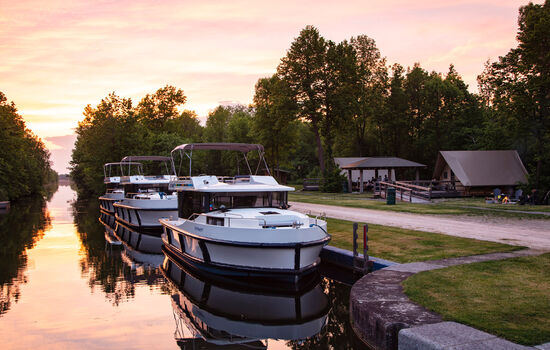 There are plenty of spots along the canal to dock.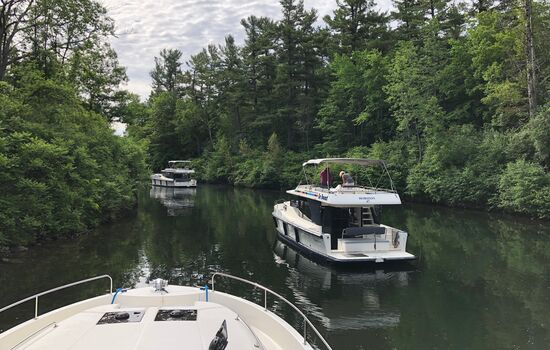 Watch for wildlife along the shorelines on some parts of the canal.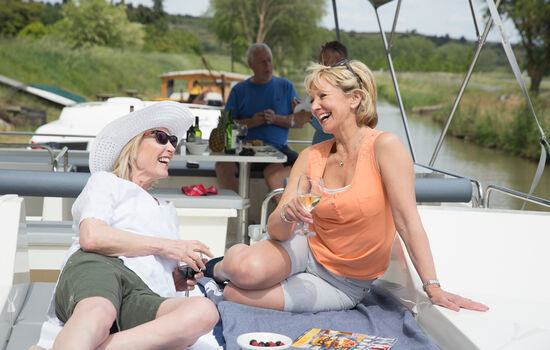 Sit back and relax as you float along the Rideau Canal.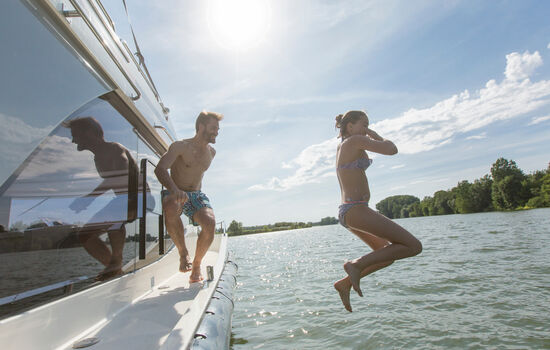 There is plenty of water activities to keep the whole family entertained.
Recommended Itinerary
Think of this itinerary as just a starting point. Our experienced Canadian Insiders will create a personalized trip plan for you that matches your travel style, schedule and budget.
Day 1 – Welcome to Ottawa
Arrive in Canada's capital city – Ottawa. Ottawa is a beautiful Canadian city, with countless attractions and hidden gems.
Overnight in Ottawa.
Day 2 – Explore the Capital – Ottawa
Ottawa is the federal capital of Canada, so museums abound – the Museum of Civilization, the Canadian War Museum and the National Art Gallery, all awaiting your visit.
Today you have 3 options from which to choose from:
Option 1: Bike Tour
Join a local guide for a leisurely bike ride along the Rideau Canal pathway, continuing to the Locks, a wildlife garden and arboretum, and ending with a short visit to the Parliament area. You will get a great view of Ottawa's downtown core and beyond on this tour, staying 95% on designated safe bike paths.
Activity rating: Easy
Option 2: Byward Market Food Tour
There's nothing quite like exploring a city on a culinary adventure! Your guide will weave you thru this bustling market zone, Canada's oldest marketplace, of both local and international flavours. Of course, you get to sample tasty offerings along the way so bring an appetite.
Activity rating: Easy
Option 3: Private Historical Walking Tour
Stretch your legs on this privately guided walking tour where you visit the historical highlights of Ottawa located in the downtown core. Hot spots include; Parliament Hill, the National War Memorial, Sparks Street, the Fairmont Château Laurier and the ByWard Market.
Activity rating: Easy
Overnight in Ottawa.
Day 3 – Onward to Smiths Falls
Travel by private transfer from your hotel in Ottawa to the town of Smiths Falls where you will begin your boating experience on the Rideau Canal. You have the complete flexibility to go where you want on the canal for the next 4 full days. The following 4 night / 5 day description is just a sample of where you can go.
Overnight onboard your boat.
Day 4 – Rideau Canal
The Rideau Canal is the oldest continuously-operated canal system in North America. There are plenty of locks along the canal, don't miss the Beveridges Locks to connect you to Perth. This area features some of the best wildlife viewing.
Overnight onboard your boat
Day 5 – Rideau Canal
Perth is a beautiful 200 year old town renowned for its limestone architecture. There is plenty to do in this town from touring museums, hiking, biking, golfing and horse riding, to name a few.
Overnight onboard your boat.
Day 6 – Rideau Canal
As you start to make your way back be sure to count how many locks you have passed through. There are a total of 47 locks/23 lockstations on the canal and there are 2 that link Tay Canal to the Rideau.
Overnight onboard your boat.
Day 7 – Return to Smiths Falls and Ottawa
Today you will make your way back to the town of Smiths Falls where you will need to dock and say goodbye to your floating home from the past 4 nights. Next continue by private car back to Ottawa for your final night.
Overnight in Ottawa.
Day 8 – Depart Ottawa
Much too soon you will say goodbye to the beautiful city of Ottawa as you return home.
Start Dates
Daily departures from Ottawa
Pricing
Prices of this trip vary by departure date, hotel class and the choice of activities. Request your quote to check availability or to book this trip.
From US $3,140 to US $3,680 per person
Accommodations

Accommodations

Below are examples of the places you can stay on this trip. Please get in touch to discuss your options and to check availability.

The Courtyard By Marriott Ottawa Downtown

Horizon 2 Boat

The Horizon 2 sleeps up to 5 people, and includes 1 large forward cabin with convertible double bed, 1 small cabin with 2 twin beds, 2 ensuite bathrooms, and a large saloon with convertible couch (sleeps 1).

What's Included
Get your personalized trip plan organized and arranged for you
Get a trip that covers everything you want to see.
Know which places to go and which areas are best during certain times of the year.
Have someone local who knows the area to suggest trains, hotels, dining, sightseeing, etc.